Thanksgiving recipes are something I start looking at a few months before Thanksgiving Day. It's one of my favorite holidays, as I love to cook and bake, and eat! My sister and I usually cook up a storm during the week leading up to Thanksgiving, and we love to experiment with new Thanksgiving recipes each year. It's always fun to try out new foods. I get tired of eating the same things over and over again.
I've put together a list of 100 Tasty Thanksgiving Recipes below that I would like to try out.  Of course I'm not going to use all 100 of them, but it's nice to have some options handy! Also, if you have kids attending Thanksgiving dinner this year, take a look at these 15 Fun Thanksgiving Desserts for Kids! Lastly, don't forget about dessert! Check out this post for 50 Must-Have Thanksgiving Desserts! This post contains affiliate links, and I will receive compensation if you make a purchase after clicking on my links. 
Appetizers
**GREAT TIP: Serve up your appetizers on this charming Botanical Harvest 2-Tier Server!

Beverages
Breads
Casseroles
**GREAT TIP: Save room in your oven for other dishes by cooking your casserole in this Crock-Pot Casserole Crock 3.5-Quart Slow Cooker
!
Gluten Free
Pies
**GREAT TIP: Traveling with your pie? Keep it looking pretty with this Pie Plate Portable
!
Potatoes
Stuffing
Turkey
**Want to brine your turkey this year? It's easy! Learn how to do it here.
**GREAT TIP: Really impress your Thanksgiving guests by serving your delicious turkey on this absolutely gorgeous Harvest "Be Thankful" Large Oval Serving Platter!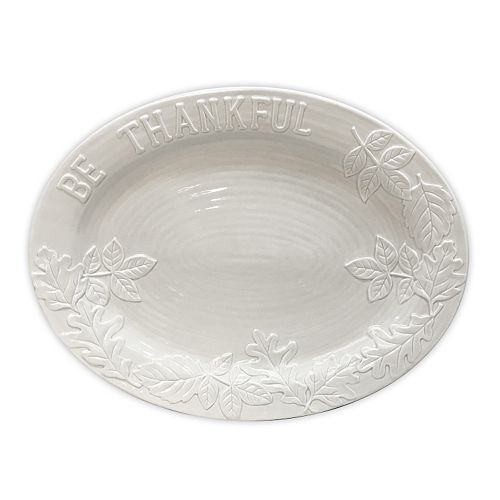 Vegetables
What are some of your favorite Thanksgiving recipes?